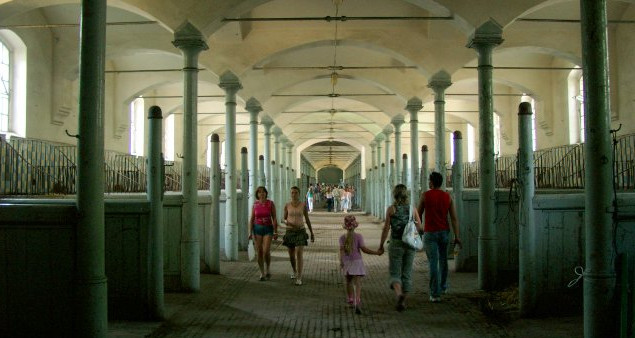 The Stud
The stud farm in Kętrzyn was built in 1877. The complex has the second longest stable in Europe. It is 200-meter long and has 162 stalls. The stud dealt with breeding the Wielkopolski and Trakehner horses until 1945. Nowadays, they take care of draft and purebred horses.
The horse riding club 'Klub Stado Kętrzyn' offers horseback riding, a carriage ride around town, horse riding courses, exploring of the stable including the carriage house, sleigh party and organization of campfires. The attractions are also available for children. There is a permanent gallery on the premises, where various expositions are displayed.
Contests, tournaments and shows, in which leading equestrians participate, are organized every year and known nationwide and even abroad. During the shows, 'railing' evokes the strongest emotions. It consists of joining over a dozen of draft stallions. The record of the stud, and the world record at the same time, is 22 horses.
TOURIST INFORMATION OFFICE
pl. M. J. Piłsudskiego 10/1,
11-400 Kętrzyn, POLAND
phone/fax +48 89 751 47 65
open (May – September):
monday – friday: 9.00 – 18.00
saturday – sunday: 10.00 – 15.00
open (October – April):
monday – friday: 8.00 – 16.00