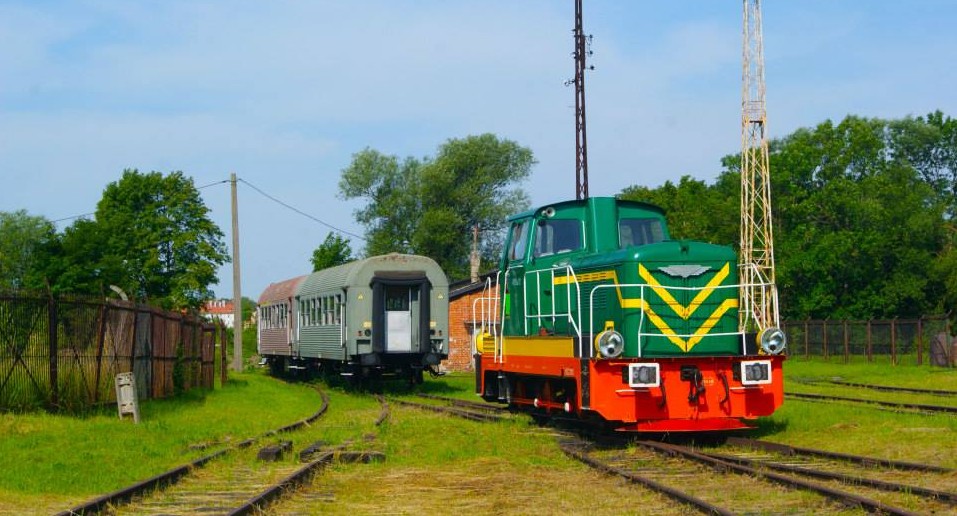 Railway Line Ketrzyn – Wegorzewo
The railway line, which connects Ketrzyn and Wegorzewo(line 259), was put into service in 1907. It played an important role in delivering building materials for construction of major infrastructure investments. The first time it was used in creation of the Masurian Canal was in 1911. During WWII it was used in the erection of Hitler's headquarters – Wolf's Lair and the OKH's "Anna" bunkers n Memerki. After 1945 its importance significantly decreased. The rails were transported to the Soviet Union. Development of the railroad was inhibited until new rails were placed in 1948 and rail connections were resumed(1949). Passenger and cargo trains on this line ran until May 30th 1992 and year 2000 respectively. Since July 19th 2008 the railway section Ketrzyn – Wegorzewo is used in summertime as a tourist railway. The tourist have an opportunity to see an exposition, which is focused on the regional railway's history, in the railway station in Wegorzewo.
The railway line is listed in the register of monuments and represents an important tourist attraction in the region. It is 33km long and runs near fascinating objects: The Masurian Canal, Mamerki, Radzieje and Gierłoż – Wolf's Lair. Nowadays, a diesel locomotive with passenger wagons drives on the rails.
SKPL(in Eng. Local Railway Association) began its activity on line 259 in 2013. A tourist traffic organized in summertime enables the visitors to reach Wolf's Lair, bunkers in Memerki and other places. The trains run 3 times a day and year after year it becomes more popular.
Railway Station:
Dworcowa 10
11-400 Kętrzyn
www:
TOURIST INFORMATION OFFICE
pl. M. J. Piłsudskiego 10/1,
11-400 Kętrzyn, POLAND
phone/fax +48 89 751 47 65
open (May – September):
monday – friday: 9.00 – 18.00
saturday – sunday: 10.00 – 15.00
open (October – April):
monday – friday: 8.00 – 16.00